Usually the meteorologists are wrong about storms....they blow everything out of proportion and wind everyone up with their dire, worse case scenario predictions, which never come to fruition. On December 29th, however, they were spot on. Rain was to start in our area in the late afternoon and turn to snow by 8, and go all night. The Cape, being so close to the water, wouldn't get hit as bad as other areas. This also happened to be the night of my high school 30th reunion, which I'd decided not to attend due to the outrageous cost. A small group of us decided to meet at Bobby Byrne's Pub in Sandwich for drinks and food.
Once the weather turned bad that afternoon, I figured there was no way I was making the trek over the bridge. My hubby was going out that night and the plan was for him to relax at home while I was out, and I'd return in time to take him to his truck. We spent a nice afternoon with his daughter & her boyfriend watching 'Shawshank Redemption', so he never got the chance to nap during the day. The rain started falling heavily around 4:00 pm; it was pounding against the windows. Let me tell you, I have a wonderful, sweet and amazing man. He knew I wanted to see my friends, and he gallantly decided that he'd rather sacrifice his comfort in order to see that I got to and from Sandwich safely. When we drove over, it was pouring down rain in buckets. Ice cold rain, blowing sideways. We visited and had a lot of laughs with our tiny group of 6, and when we left a couple hours later, the snow had started. It was a dicey drive home. I got him to his truck and got home as thick flakes were falling fast and furious.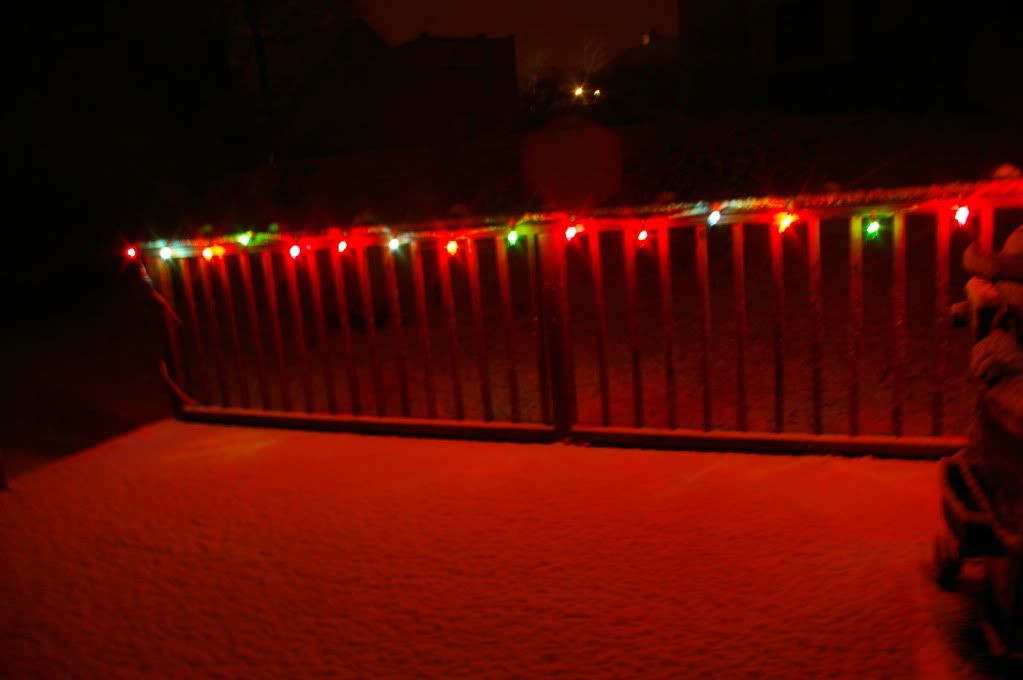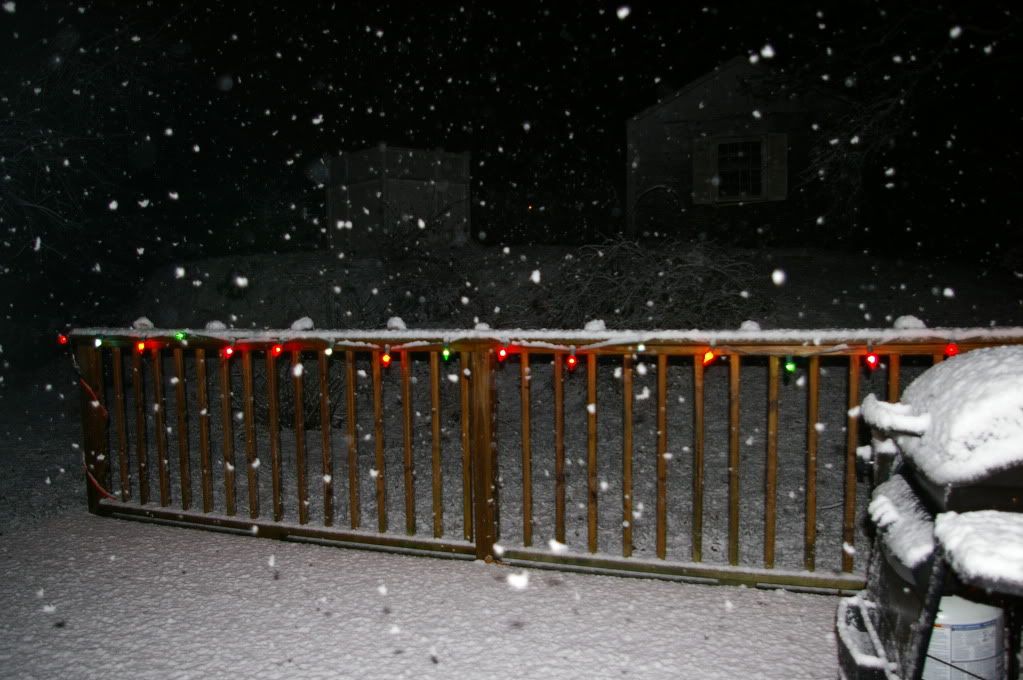 Looking straight up at the sky
The next morning I awoke to bright sunshine and everything looking like it was festooned with sugar.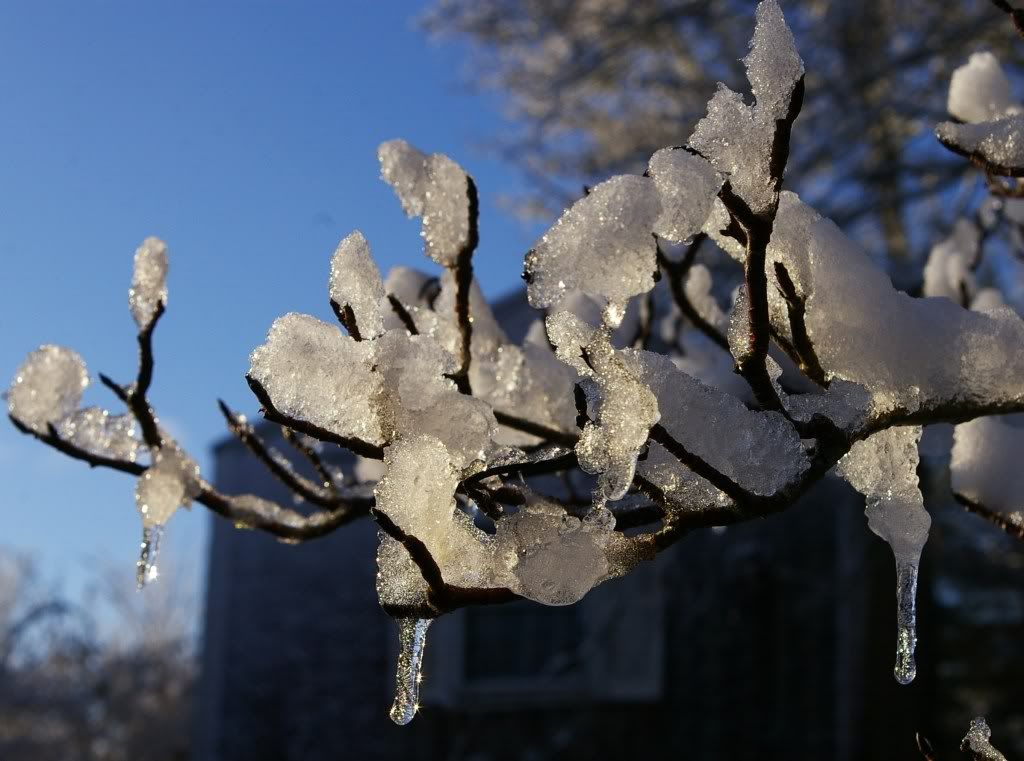 I was clomping around the yard in my boots and jammies when I woke up at 8:30. It seemed like it was already starting to melt and I wanted to get pics right away. That's OK, I think my neighbours think I'm weird anyway. ;-)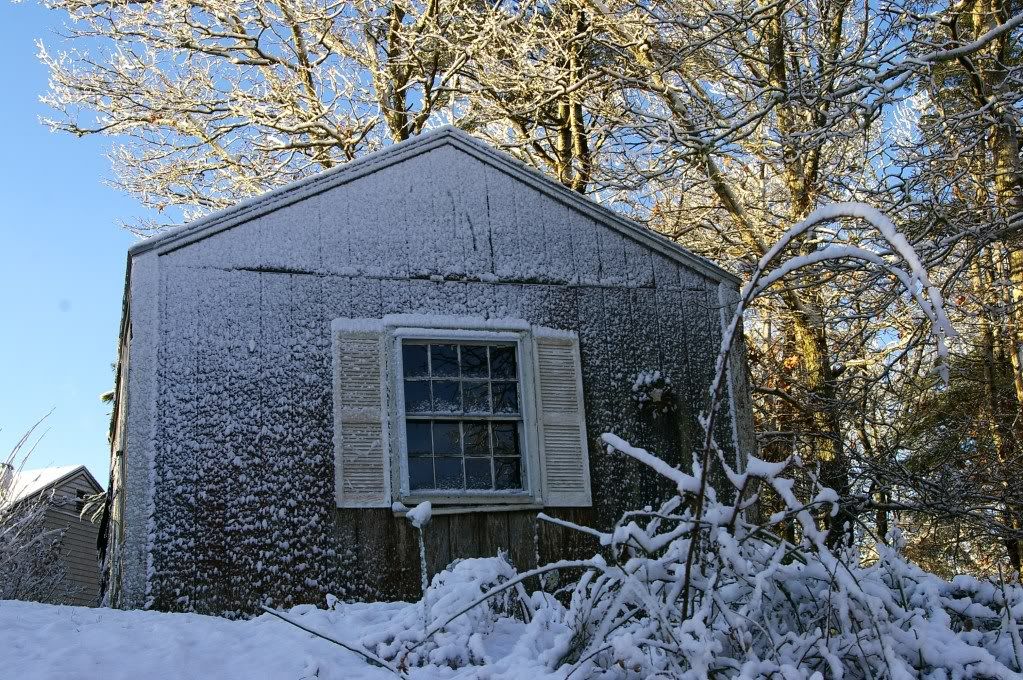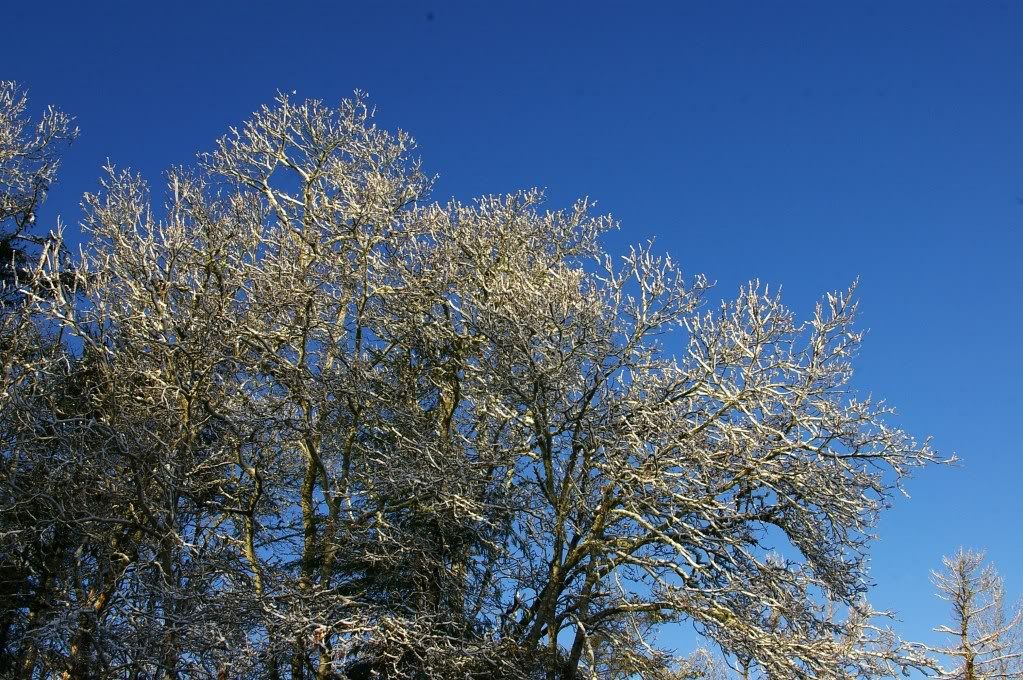 I should have gotten them scarves and hats!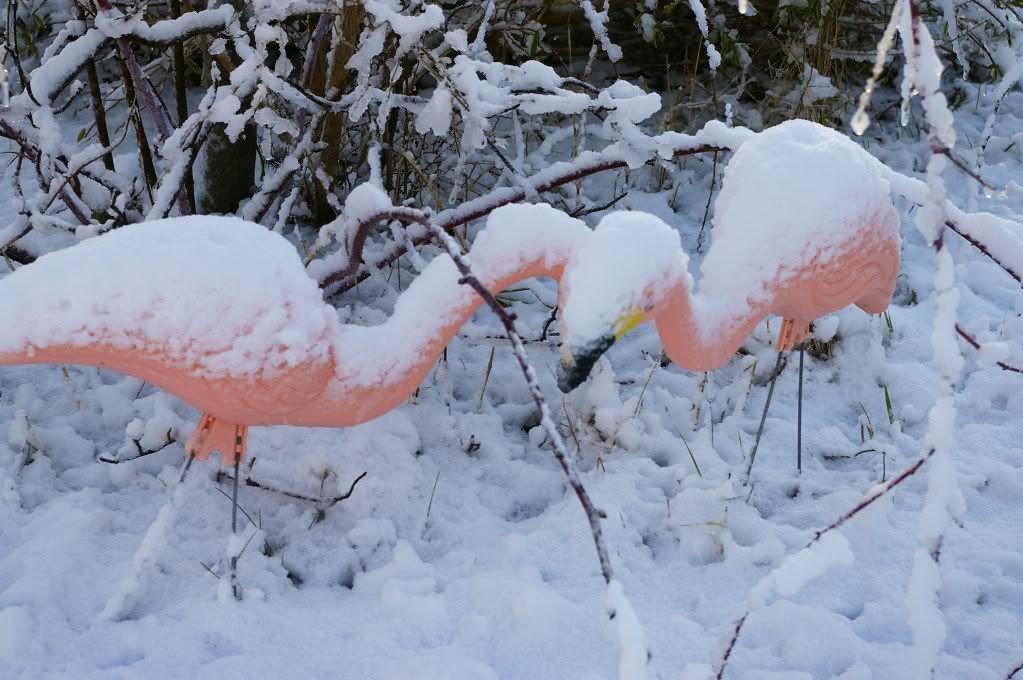 Mid-morning