It was 12/12/12, I was working on a craft and reached a frustration point. I decided I had to put it down and slowly back away before I launched it across the room. Completely spacing out the date and waiting for 12:12 p.m., I decided I'd take a drive down to Onset and see if this Deadhead/hippie store called Happy Zone was finally open. It's never open. Probably owned by a trust fund Deadhead who doesn't need to keep regular hours, just 'whenever'. Still, it's the holidays, and was after Noon in the middle of the week, so I thought I had a good shot of it being open.
Not only was it closed, the entire town was deadsville. The only place open was Marc Anthony's Pizza. It was so quiet. I took a quick walk to see if the big old homes were decorated, and sadly, very few were. This door is at a little antique/junk shop that was open during the summer.
The center of town.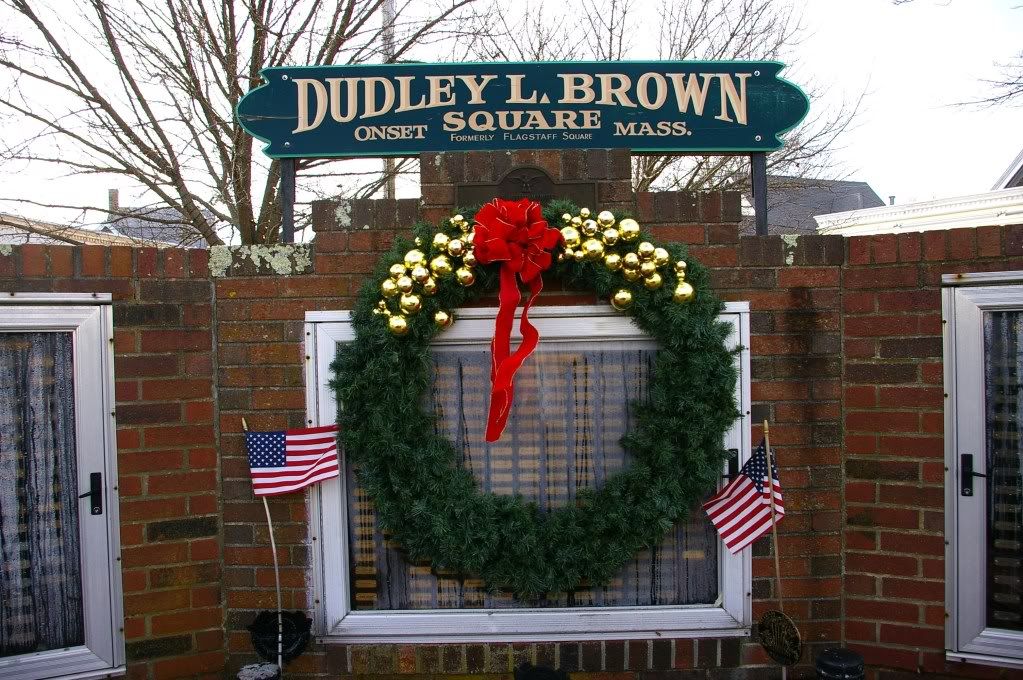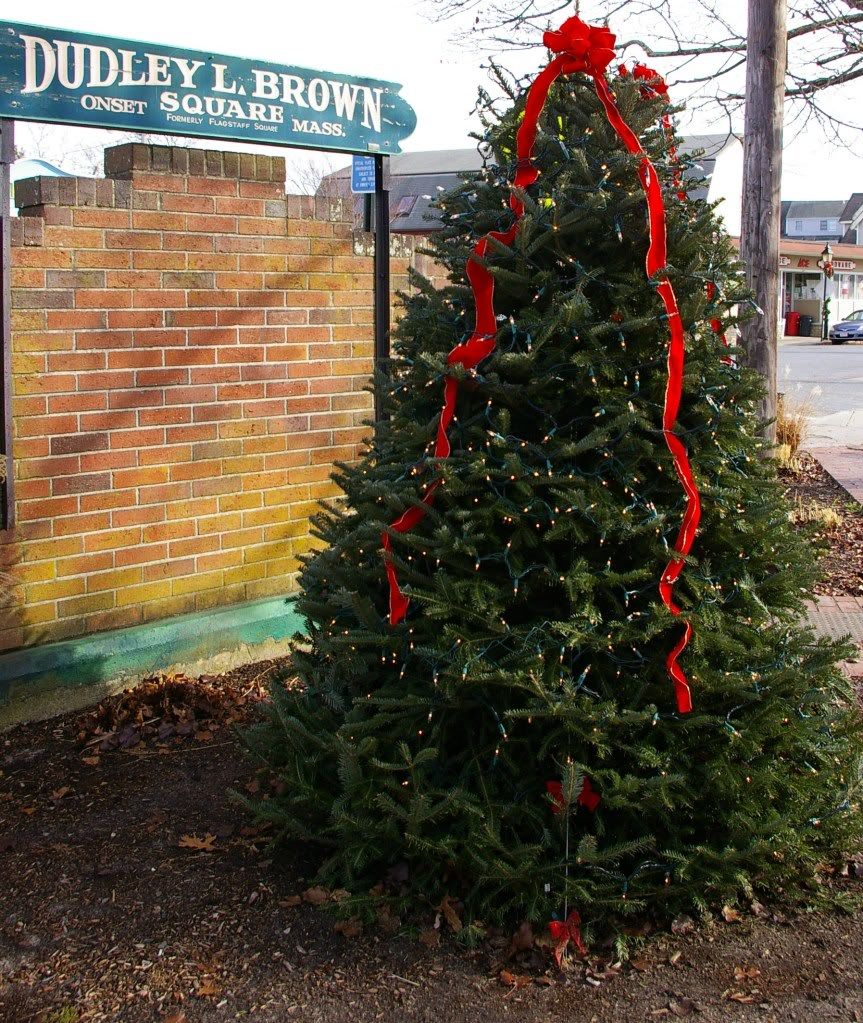 Cold, wintery day at the beach.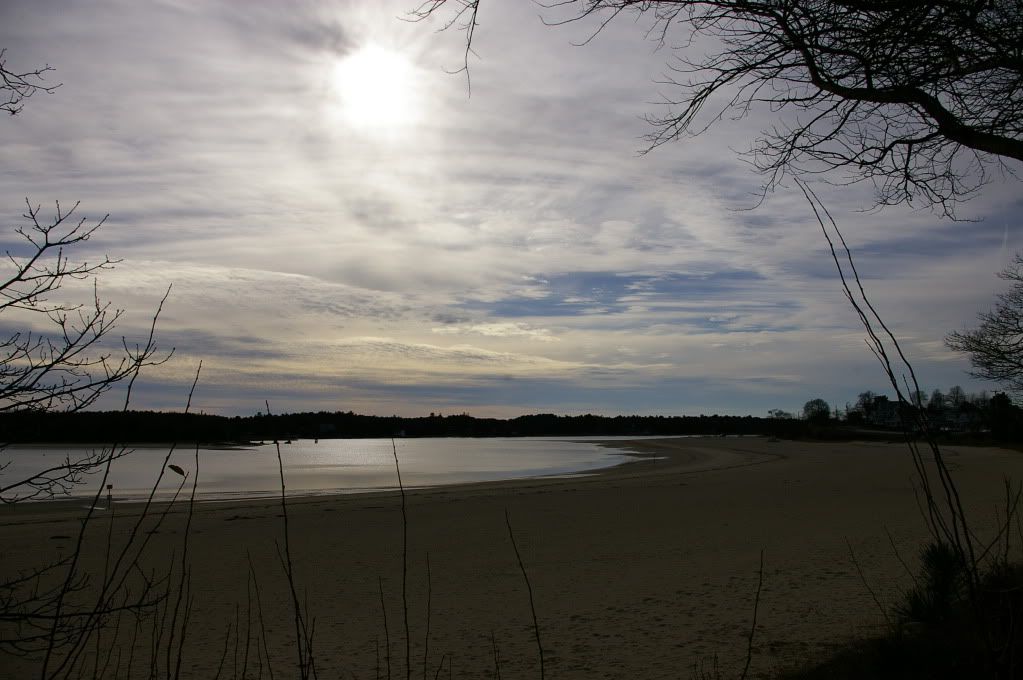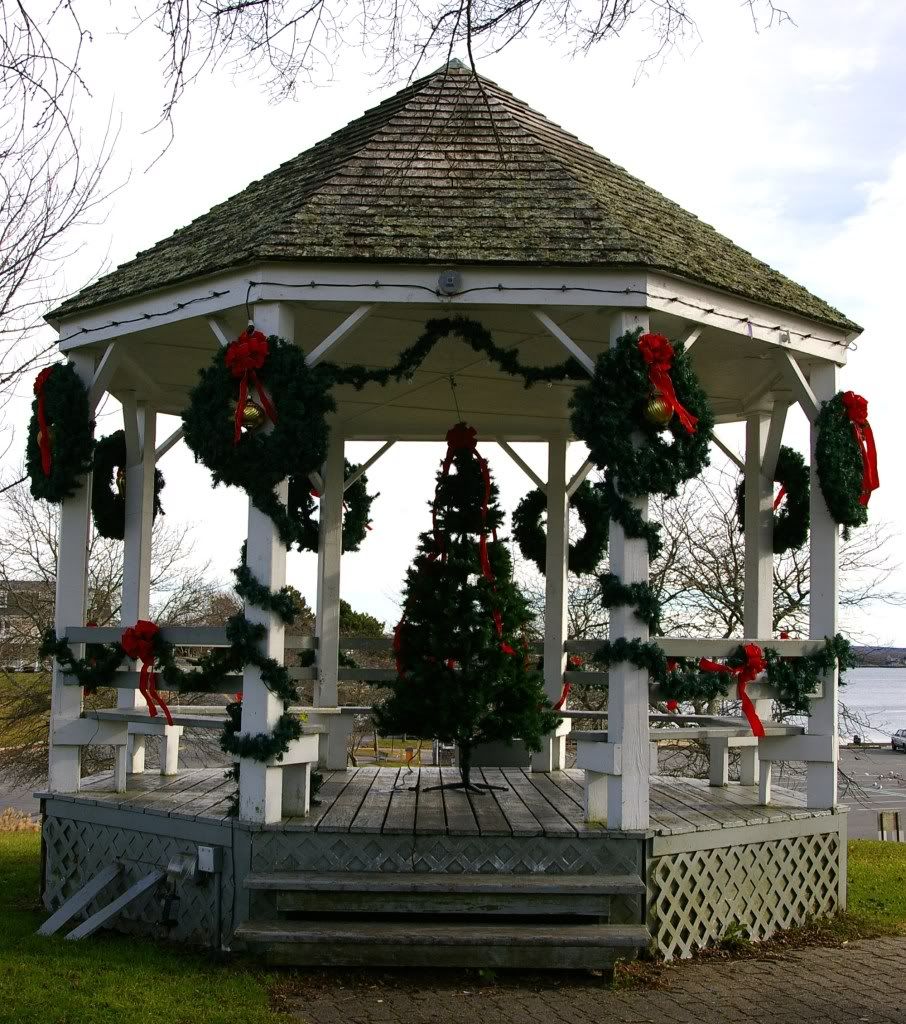 I like these plaques of positivity at the edge of the park.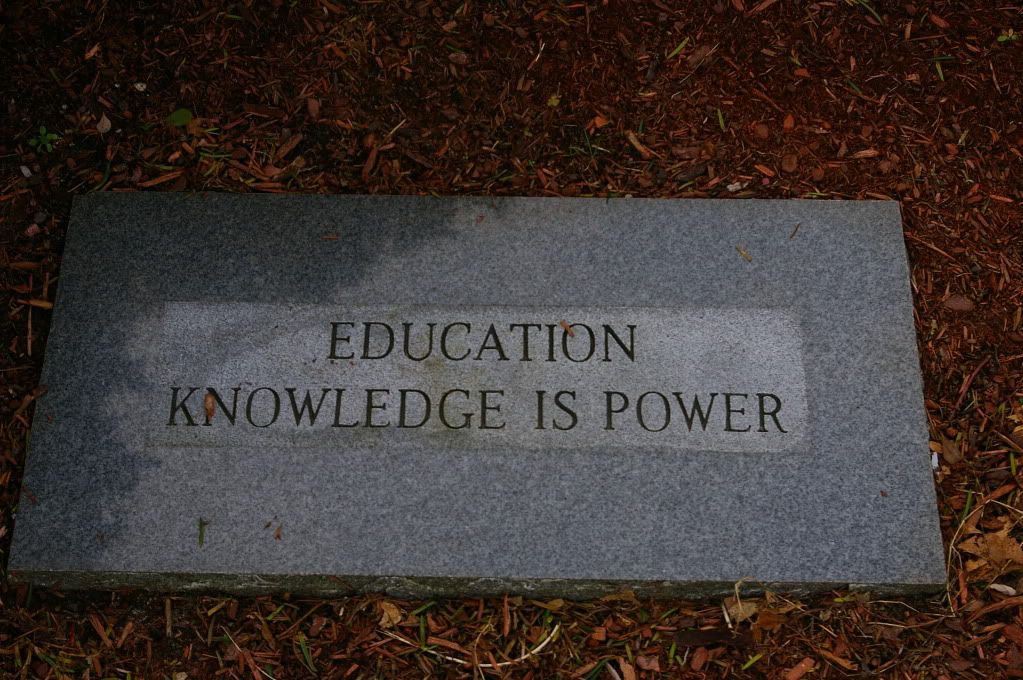 Pretty sparkly [fake] greens outside of the Happy Zone. At least they decorated out front even if they aren't open.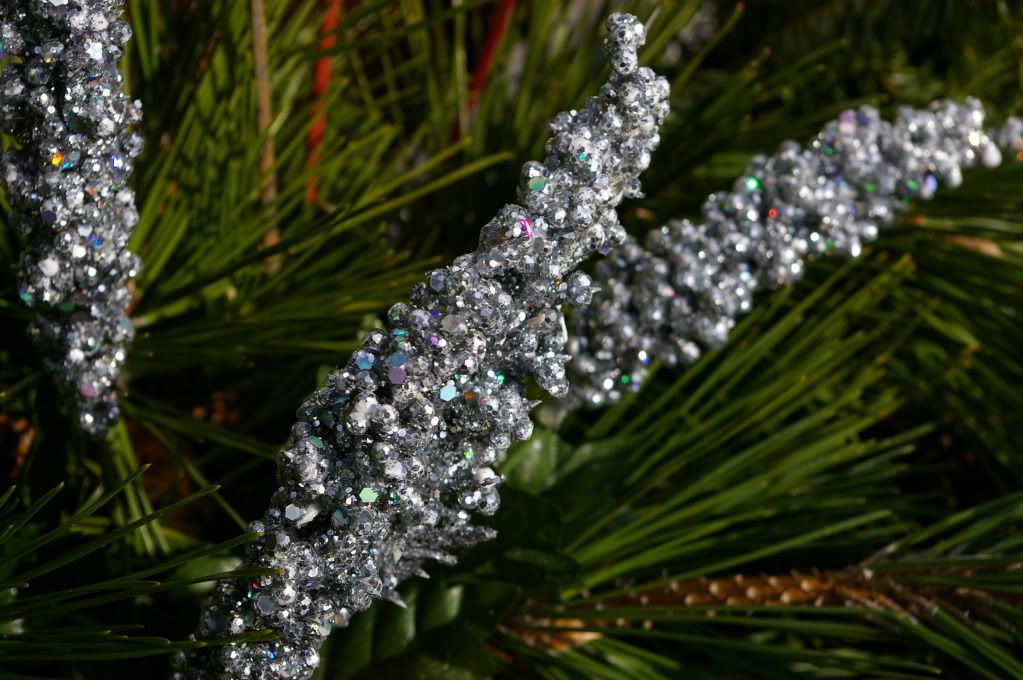 Crestfallen, I left and went to the junk collectible shops along the Cranberry Highway in E. Wareham. I do love these floats but they are a bit out of my price range. I saw some small ones roped together with cork separators that I almost bought but it didn't include red.
I went next door to the C & B Emporium and scored this amazing mosaic flask bottle for $7.00. I HAD to have it. The glass tiles go all the way around to both sides.
But my big score was this box of vintage glass balls for.....are you ready?......TWO DOLLARS!!!! The box was propped up on a chair, kind of hidden behind something on the floor that was leaning against the chair. I was afraid they'd want to sell them individually but the owner saw me admiring it and said, 'I'll let that whole box go for a coupla bucks.' Uh...YES PLEASE!!! Some are very, very old, I'd say 1930s or 1940s. There's one that has the name 'Timmy' in glitter. I wonder who he was? I don't even care that some of them are scratched up!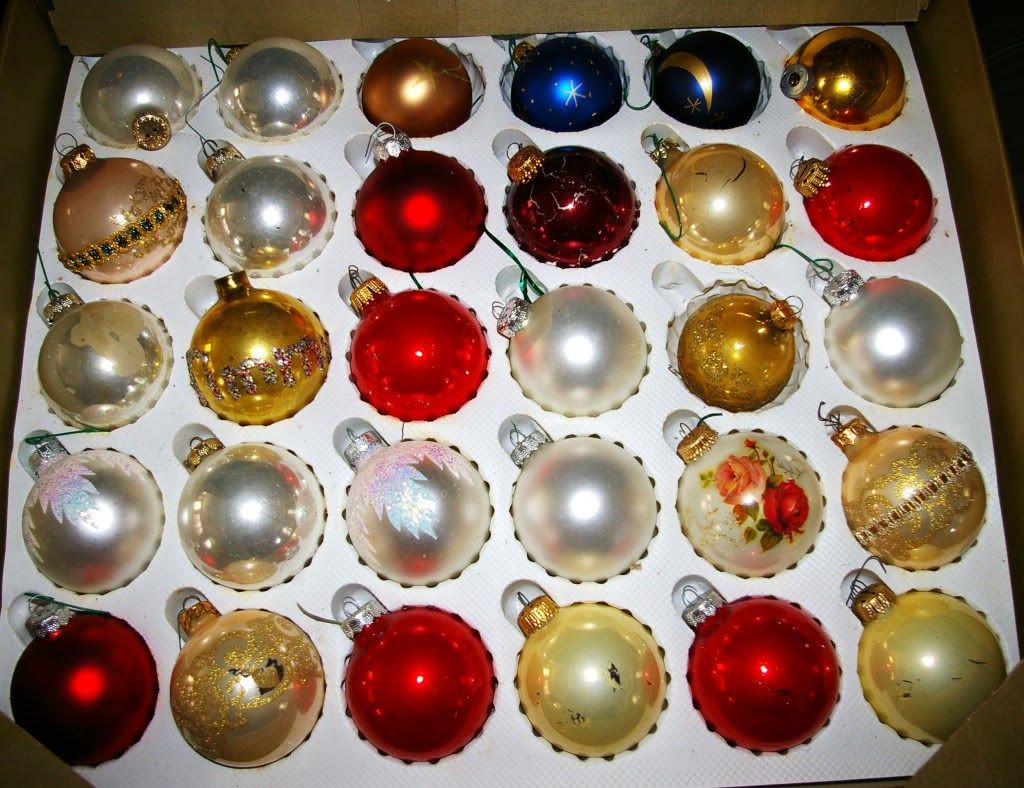 So the trip wasn't a total loss. I just wish those shops in Onset would open!!