Back in the early 70s, my elementary school used to hold an annual Marble Tournament. I never participated in it, but I did play with friends at recess. I never liked to play for keepsies because I didn't want to lose any of my small bag of them. When I made my First Holy Communion, my aunt & uncle in New York gave me a rather large collection of marbles as a gift. Although I didn't really pursue collecting them till I was an adult, I hung onto those marbles and never, ever used them to play.
I have a very modest collection now, including this awesome solitaire game I scored up in Port Angeles, WA on the way to Victoria.
A maple syrup jar full of pee wees.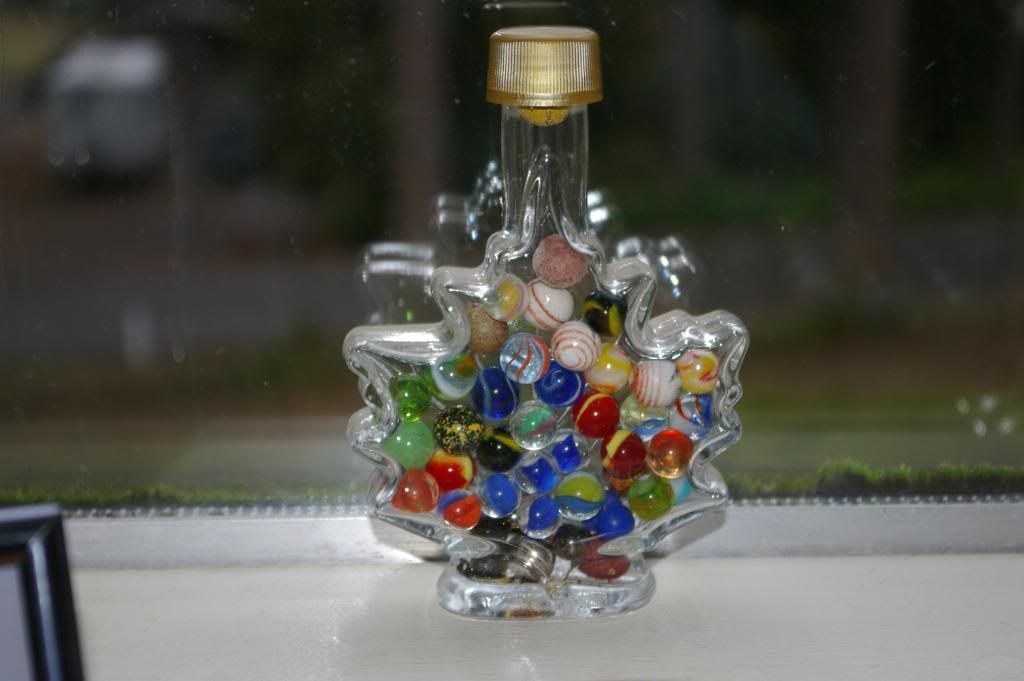 I have quite a few jars, glasses and vases with these more common machine mades from the 50s to the 70s.
Sulphides are among the most expensive of the antiques. I own four of them. This one is the best of the four and cost me about $250 off ebay.
Antique onion skin
Smaller German swirls and onionskins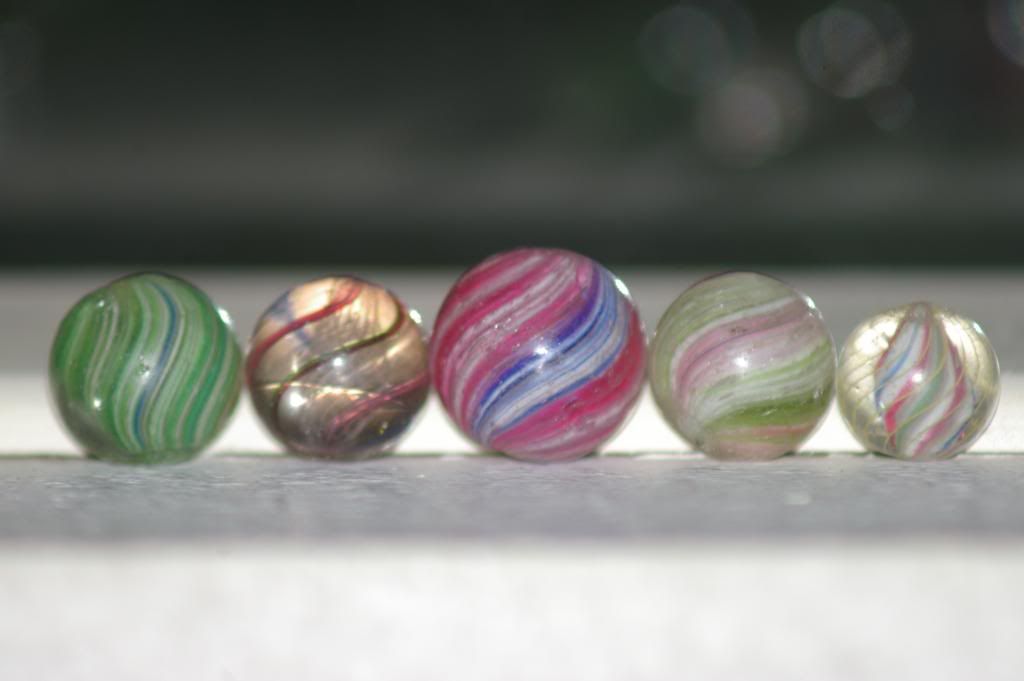 Contemporary art marbles are also among my faves.
Several years ago I scored a very large and amazing collection of marbles off ebay for cheap on Christmas Day. It included some of these unusual pieces.
More antique onionskins and German swirls.
I made those 6 marbles on the clam shell (the flat one is half of an amber sulphide I got off ebay) in a class at The Bead Factory in Tacoma. Mine don't really roll, so much as wobble.
If anyone out there has a collection of marbles they don't want anymore, I'd be more than happy to take them off your hands! ;-)