I saw this amazing idea for making a Christmas tree out of findings and jewelry bits. Loved. Had to try.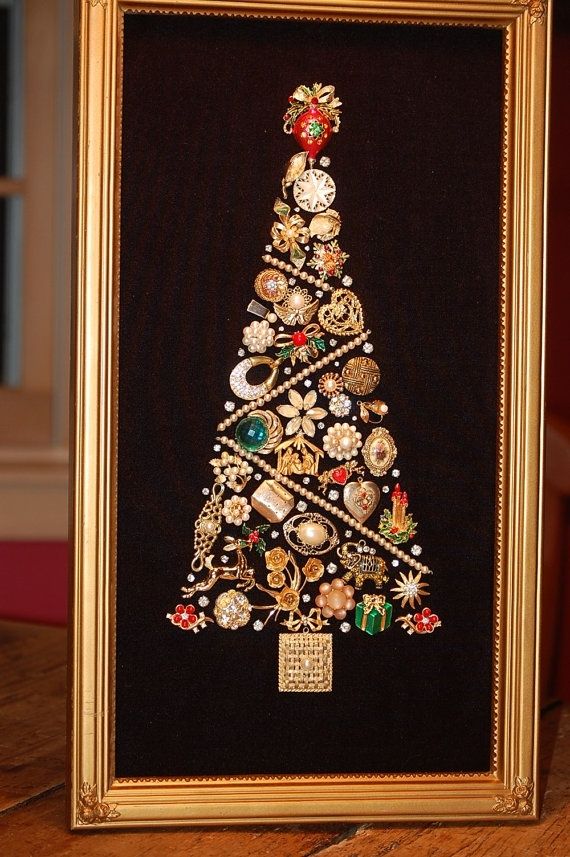 Due to the fact I now have to upload all photos here via Photobucket (or else pay $2.99 a month for additional storage on Blogger), I am greatly reducing the amount of photos showing the steps of how to make the item, and the work in progress. I used a piece of black suede paper, which I adhered to a piece of cardboard. Then on a separate piece of paper, I used a ruler to draw the triangle shape, cut out the center, and taped the open triangle stencil to the black suede. This helped to keep the edges straight as I glued stuff on. What took the longest was selecting what bits to use!
This is my version. I completely forgot about making room for the base of the tree! I wasn't happy with the way the glue soaked through the suede so fast. I was afraid that they'd all come off as the glue dried but so far it's holding. I just need to get it in a frame.